Indoor Plant Consultations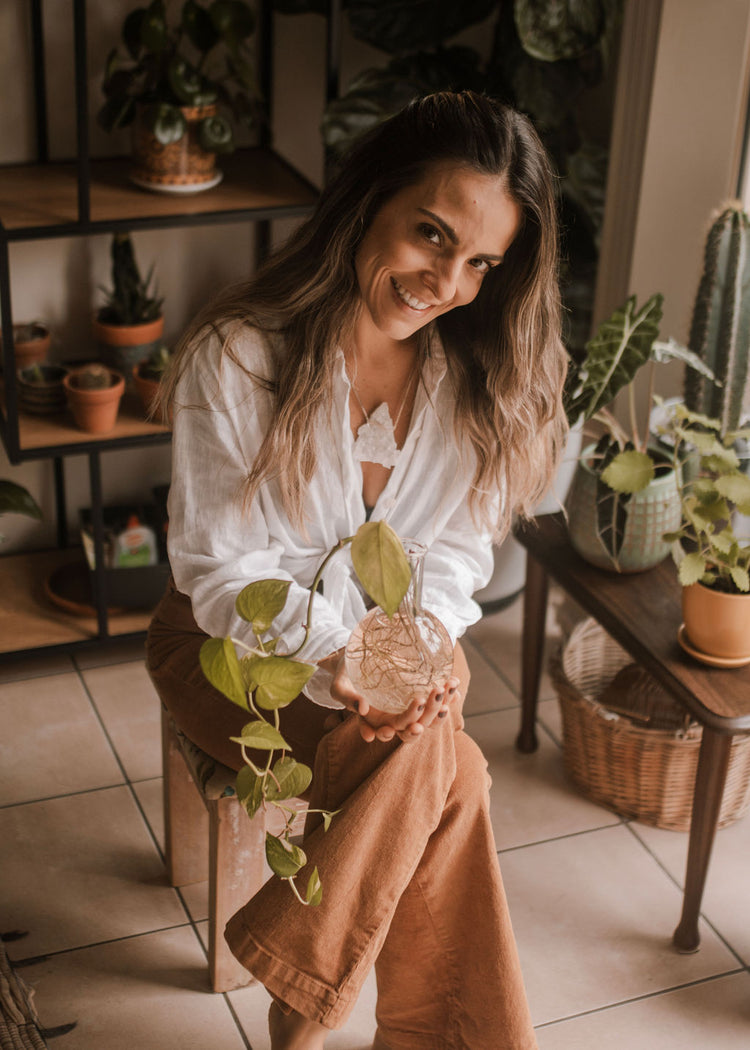 Product Details
Are you looking to fill your space with plants but are unsure where to start?
Do you need professional help to keep your plants alive and healthy? 
We offer in person and online plant consultations. Our goal is to help you to be successful with plants by providing you the knowledge & support you need.
1. How it Works

In the initial consultation we will brainstorm together to create your perfect indoor jungle. We will have a good plant chat, discussing your expectations, needs, lifestyle, aesthetics and budget.

I will carefully analyse your environment: The sunlight exposure, climate, humidity and size of you space. I will provide you personalised solutions to create a healthy green space.

For your existing plant collection, we will discuss any problems you are facing, from root to shoot. I will check your plants' nutritional needs and any kind of deficiencies they might have. I will give you advice on how to manage pests, a detailed explanation of what is happening to your sick plants and the best way to heal them.

After the initial consultation I will send you a report with a detailed list of the selected plants that fit within your requirements and the best treatments to heal potential illnesses.

Majority of the times, the initial consultation takes around 1 hour. If you have a larger area that will potentially take more than one hour, we can discuss prior to booking and additional charges may apply.

Travel expenses may apply if you are based on a 15km ratio outside of Coolangatta, Gold Coast.
2. What To Expect

You can expect professional recommendations about plant care and plant nutritional needs. Personalised plant advice aligned with your environment requirements and aesthetics preferences.

I will provide you knowledge and support to help you being successful in the plant world and to have outstanding results with happy healthy plants. I will do my best to make gardening easy and pleasurable for you.

I will provide recommendations about:

- Plant Nutrition

- Pest Management

- How to select the right plant and the best places to source them

- How to enhance plant health

- Propagation, pruning and fertilizing

 

 
3. Further Services

After our initial consultation and once we have discussed your expectations, I will send you a proposal and I will quote you accordingly.

Our further services include:

- Plant sourcing

- Installation

- Plant Maintenance

- Plant Sitting – Plant Care while you are away from home